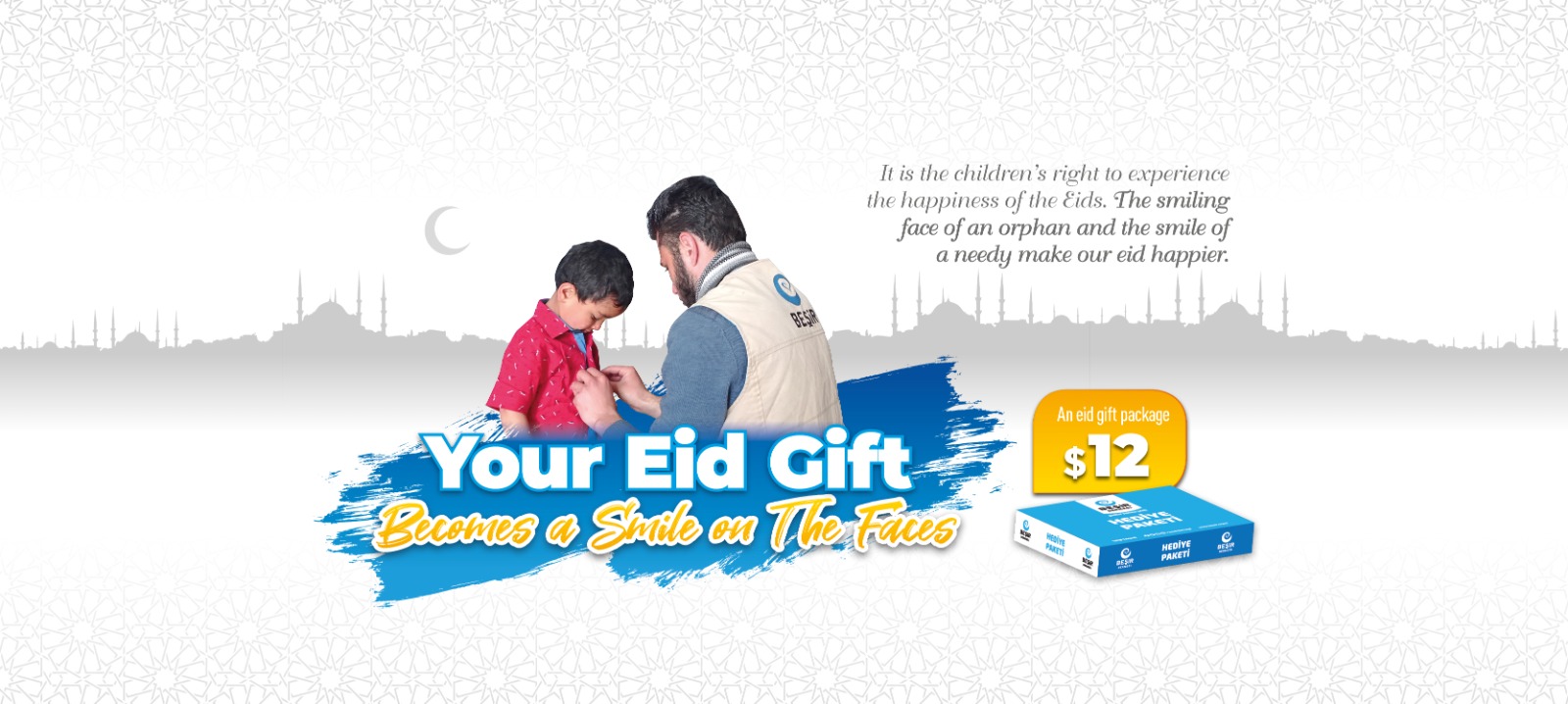 ---
What is Eid Gift?
Eid gifts are one of the aid activities implemented by Beşir Association to experience the enthusiasm and excitement of eid together. Beşir Association provides the opportunity for children in various regions of the world to experience the excitement of the eid in the best possible way with eid gifts.
Eid gifts provide the children with the opportunity to have a much happier and joyful eid.
The Importance of Eid Gifts
As Beşir Association, Eid Gifts we present, are one of the most beautiful and precious examples of social solidarity and solidarity among people, although it has an importance to increase the happiness of the little ones in all corners of the world. Especially the eid gifts for children who are in difficulties due to wars, hunger, thirst and various miseries will be the most sincere gift we can give to them.
To Whom Will Eid Gifts Given?
As Beşir Association, we continue to provide eid gifts for the innocent kids of the whole world, especially orphans. The support we provide for these children, who are our future, will strengthen the bond between us much more, will show that children who are in various impossibilities and growing up are not alone and we care about them.
What is Included in Eid Gift Packages?
In our eid gift packages prepared for various age ranges and genders. There are clothes such as trousers, shirts and shoes that will meet the basic needs of a child. These packages we have prepared for children who deserve the best, become the joy and happiness of the kids in the various regions of the world.
How Much is The Eid Gift Package?
The price of the eid gift packages provided by Beşir Association to supply the eid clothing needs of children in need is 100 TL / 13 $ / 10 €.
How Can I Donate for Eid Gift?
With Beşir Association, you can make your holiday donations to every child in need by clicking on the "Eid Gift" option in the online donation section of our association's website.
---