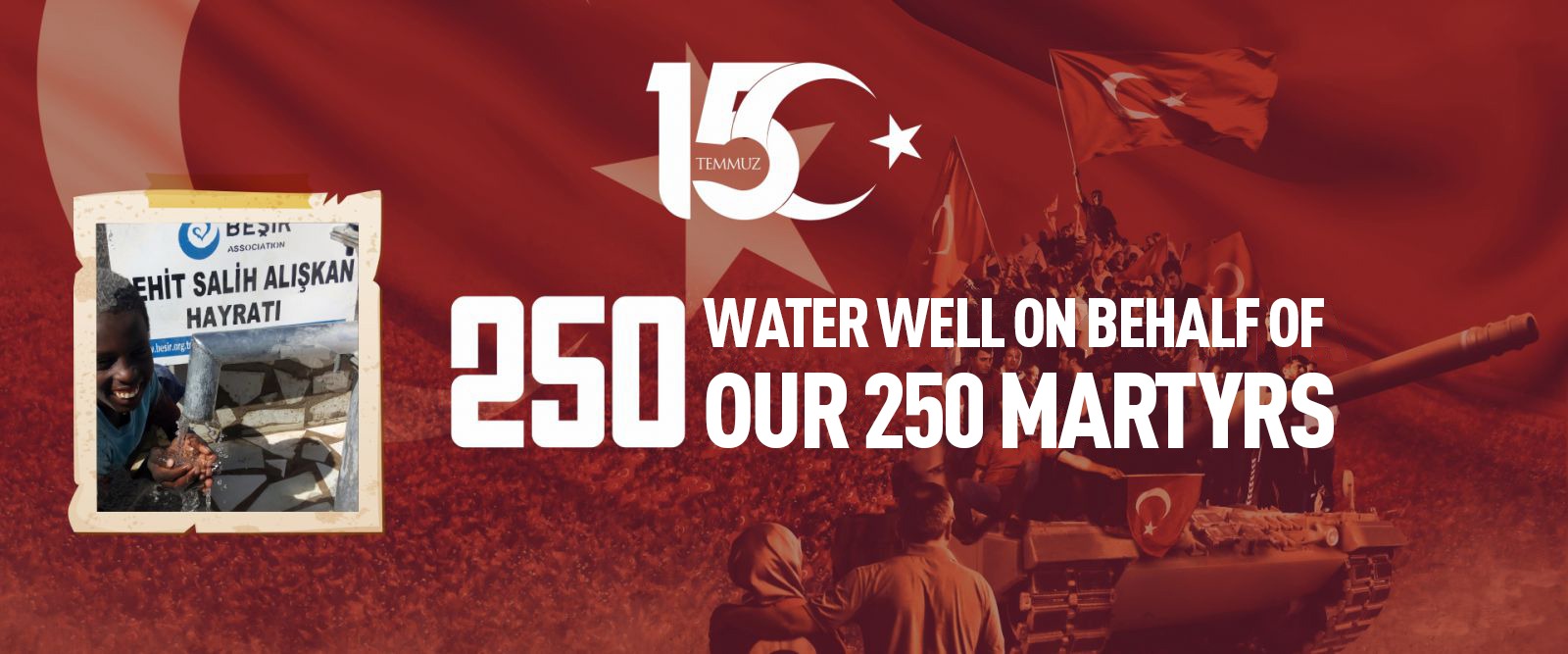 ---
Water Wells in Memory of July 15th Martyrs
They sacrificed their lives for their homeland...
FETO, which carried out the coup attempt, the biggest betrayal of our recent history, on July 15, 2016, directly targeted our national sovereignty and independence.
To break up our national unity and solidarity; They wished to wear out our voluntary organizations, which are the guarantee of our future and independence. They have tried in vain to shake the trust of our nation in each other and to eliminate our authentic understanding of Islam and our tradition of wisdom.
This coup attempt against the elected one was prevented by the great effort of our nation without causing a great economic and political instability and crisis. In the process that passed over the coup attempt, most of the society realized that the threat was directed to our homeland and nation, and they quickly clamped together.
What is the Purpose of the Water Well Project?
With this project, we aim to tell the epic of July 15th in different geographies by building permanent works and to put it into the service of oppressed geographies by realizing a charity that will be a sadakah jariyah on behalf of each of our martyrs.
With the water wells, we will drill in oppressed geographies such as Chad, Cameroon, Somalia, Sudan, Nigeria, Tanzania, Afghanistan, Pakistan, Arakan, we will not only cure the suffering of the oppressed, but also give the name of one of our martyrs to each of the 250 water wells that will be opened, and cause a charity for them. In this way, we aim to keep the events alive by telling the July 15th.
Would You Like to Support?
Donations of water wells will be made within a certain program in the regions where it is needed. The water well drilling process varies depending on the economic, sociological, physical and political conditions and possibilities of the region. This process is completed within 8 months at the latest.
You can donate even 1 $ to the water wells to be opened in the name of our Martyrs on July 15th or if you can cover the cost (3000 USD) of the well to be opened in the name of one of our Martyrs.
---